Fitness, Health & Wellness
Health & Wellness
Our health and wellness coach helps you make positive and lasting changes to your health. The coach will guide you through the process of creating a vision for your health and well-being, developing a healthy mindset and healthy habits, and encouraging you every step of the way until you accomplish your goals.
We personally help you develop step-by-step plans to help with:
Stress management

Prioritizing self-care

Maintaining a positive and healthy mindset

Balancing wellness and a busy schedule

Achieving better work/life balance

Eating healthy & managing your weight

Developing a fitness plan (see below)

And much more
---
As integrative health coaches, we view health and wellness from a holistic perspective which means we're interested in the whole person and what it means to thrive mentally, physically, spiritually.
Coaching is about having an accountability partner who will support and encourage you even when you feel ready to quit. A coach provides support and inspiration to continue moving forward, even if you are dealing with a health-related issue.
Fitness Training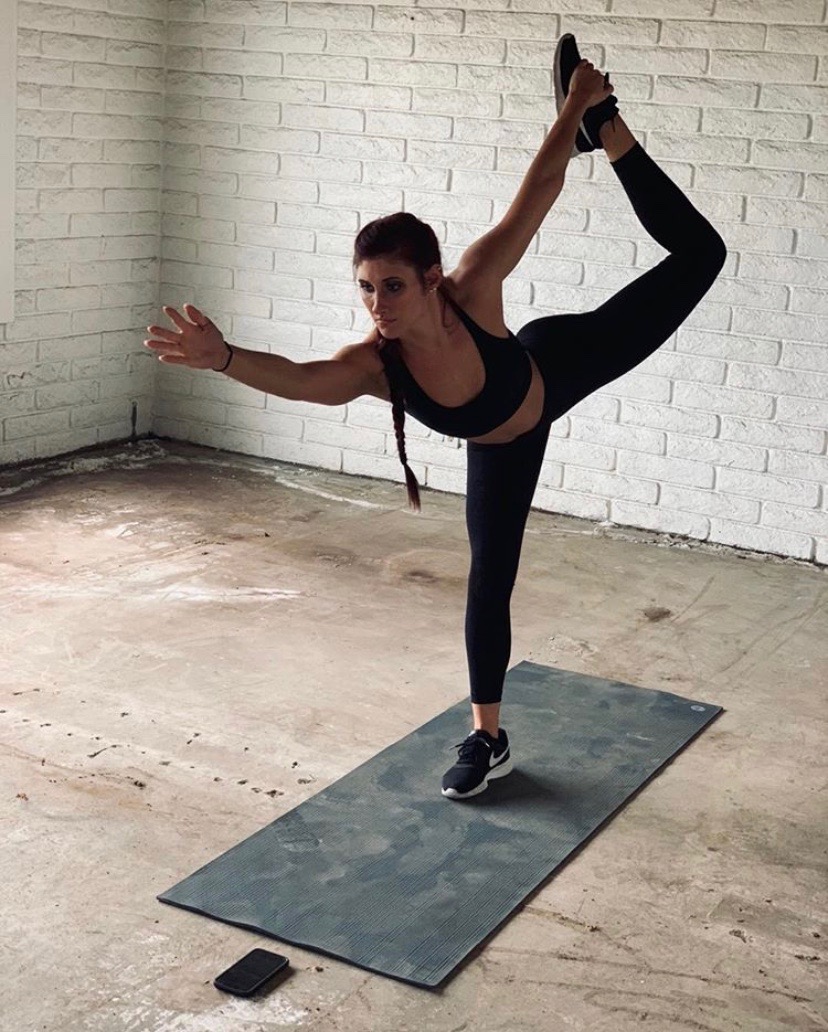 Fitness training balances five elements of good health. We make sure your routine includes aerobic fitness, strength training, core exercises, balance training, and flexibility and stretching.
Aerobic activity, also known as cardio or endurance activity, is the cornerstone of most fitness training programs. Aerobic activity or exercise causes you to breathe faster and more deeply, which maximizes the amount of oxygen in your blood. Your heart will beat faster, which increases blood flow to your muscles and back to your lungs.
Muscular fitness is another key component of a fitness training program. Strength training can help you increase bone strength and muscular fitness, and it can help you manage or lose weight. It can also improve your ability to do everyday activities. Aim to include strength training of all the major muscle groups into your fitness routine at least twice a week.
Core strength is a key element of a well-rounded fitness training program.  The muscles in your abdomen, lower back and pelvis — known as your core muscles — help protect your back and connect upper and lower body movements.
Balance exercises can help you maintain your balance at any age. It's generally a good idea for older adults in particular to include exercises to maintain or improve balance in their routine exercises. This is important because balance tends to deteriorate with age, which can lead to falls and fractures. Balance exercises can help older adults prevent falls and maintain their independence.
Flexibility is an important aspect of physical fitness, and it's a good idea to include stretching and flexibility activities in a fitness program. Stretching exercises can help increase flexibility, which can make it easier for you to do many everyday activities that require flexibility.
Your overall exercise plan should include all these elements.  Your Truth@Life Fitness Trainer will incorporate aerobic fitness, strength training, core exercises, balance training, and flexibility and stretching into your exercise plan. It isn't necessary to fit each of these elements into every fitness session, but factoring them into your regular routine can help you promote fitness for life.  We offer fitness training in-person, as well as remotely by live interactive video.
For more information, including pricing, click here.
"Abigail knows her stuff! She is encouraging, knowledgeable, and pays close attention to detail. Having been a D1 water polo athlete, I had questionable posture and pain all over; she has managed to correct my posture and I swear I'm an inch taller! I no longer have pain in my shoulders, upper back, neck, or head."Chase C. – Los Angeles, CA
"Never having enjoyed exercise or being in the gym, I started out in Pilates when I met Abigail. I have been working with her one-on-one for over two years now and love my time spent with her! She is adaptable, fun, and a miracle worker when it comes to back pain and sciatica problems. I highly recommend her!"Reagan L. – San Diego, CA
"I was so excited when Abigail did my evaluation and said she could help me. She did not disappoint! After 8 weeks, training 3 times a week, my dislocated shoulder of 3 years is the strongest and most stable it has ever been. Now I'm back to playing beach volleyball every weekend without pain!"Nick C. – Irvine, CA
"As an avid exerciser I have been with many trainers. I enjoy variety and love to dance! Abigail has an extensive background in dance and is always pushing me to stretch more. She provides numerous options and adjusts to the new goals I set forth for myself. One of my favorite things about her is the imagery she uses to help me understand what I should be feeling in each movement."Michele S. – San Francisco, CA
"I'm 70 years old and I have never enjoyed being in a gym until I met Abigail. I have been working with her since the summer of 2018 and have learned so much. When COVID-19 hit she was able to ease my concern about being in a high-risk population, staying home, and staying in shape. She moved me to virtual training and I still find it as challenging as ever and continue to stay healthy, strong, and well-conditioned."Gary L. – Huntington Beach, CA